I won!!! My LO Blue Hamper LO won in the Pinoyscrapbookers KAYA 6 Challenge!
I would like to thank the voters who voted for my entry for KAYA 6 which is to use the basic supplies in scrapbooking. Cardstocks, pen, coloring pens and scissors. Without your support I will never win. Thank you!
This is my LO for the challenge.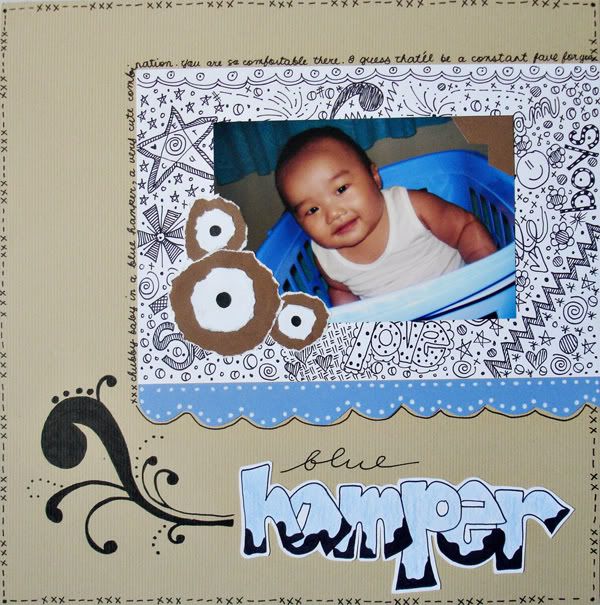 Materials Used:
Bazzill, KMA Cardstock, UHU glue, Steadler triplus black pen, Uniball Signo white pencil, Faber Castell color pen.
On the picture is my cousin Choi. He is very cute and chubby. I love to pinch his cheeks! He is my lucky charm.