Hubby is now back from Manila, I mean Tagaytay. Our bus was rented last Monday by the Digitel Company here in Bicol for their Christmas party in Tagaytay (sosyal!) hehehehhe! I miss him so much. It is only 3 days but I miss him while is not around. Today he came back with GO NUTS DONUTS!!!!!!! woohoo! I really love those donuts!
Thanks Hon for these yummy donuts!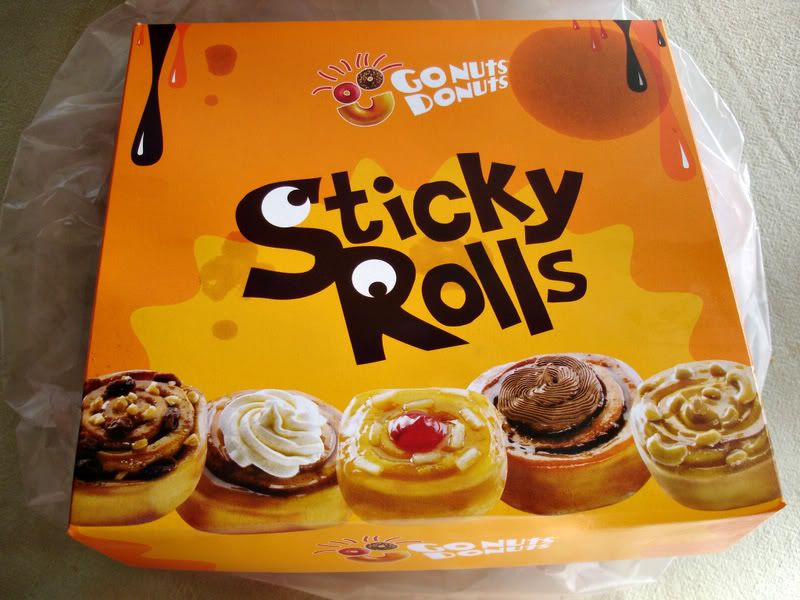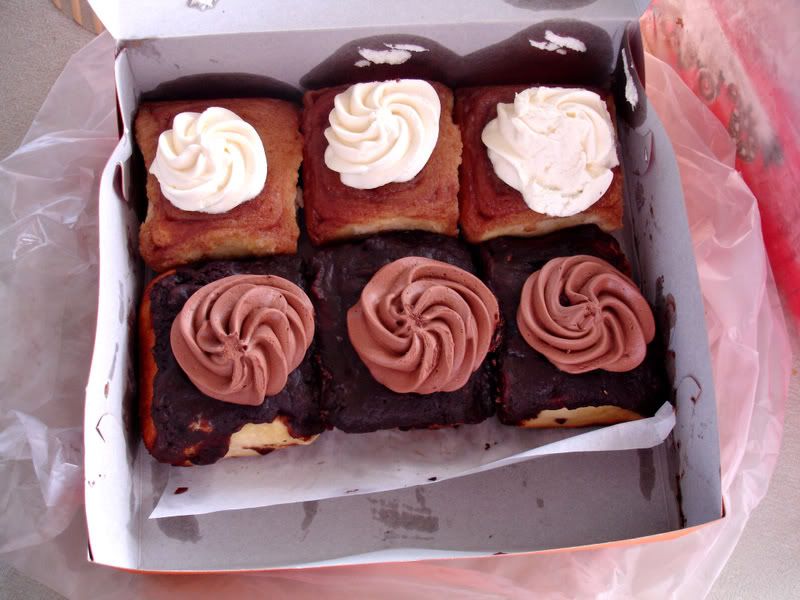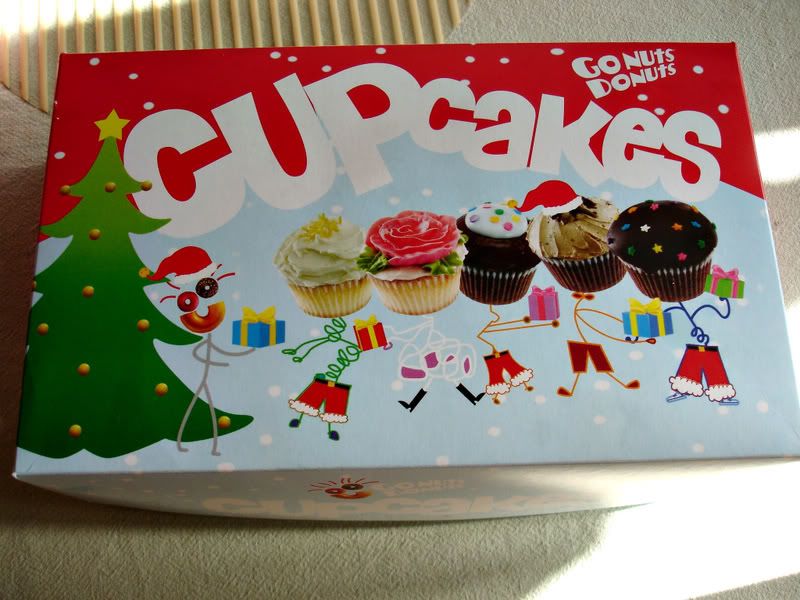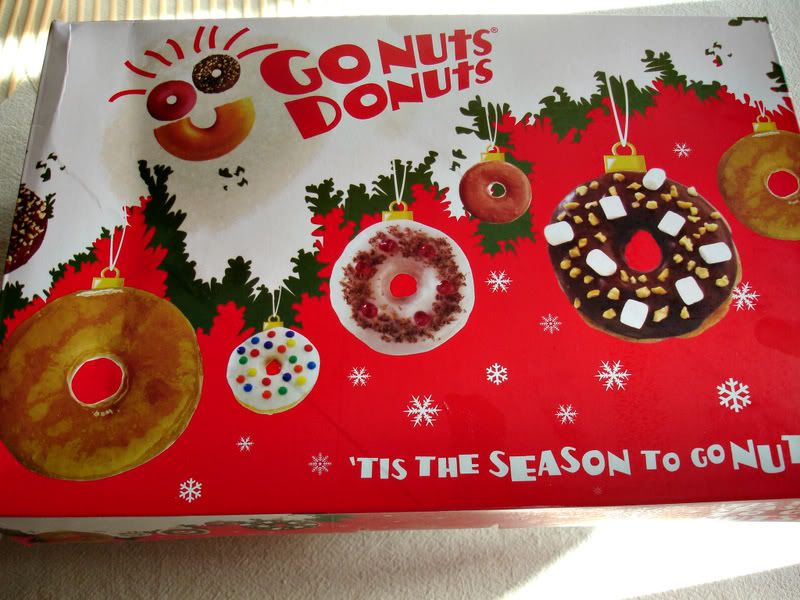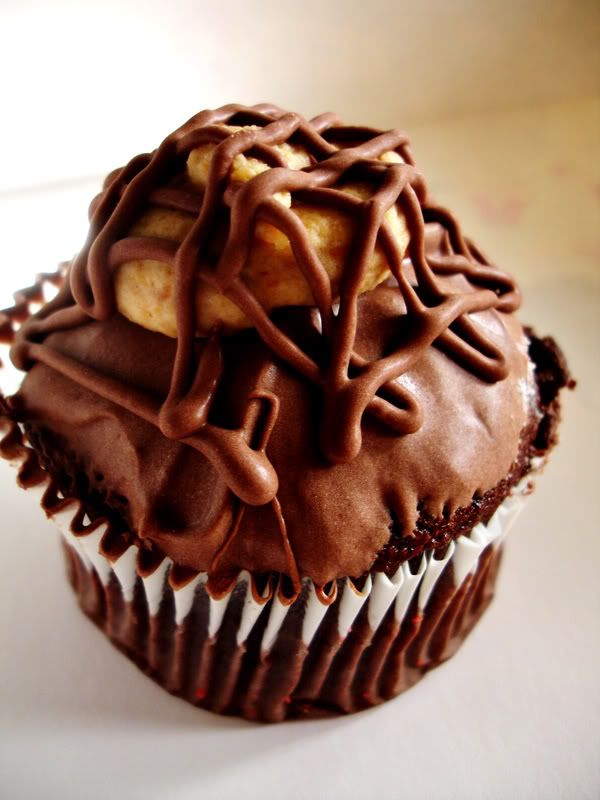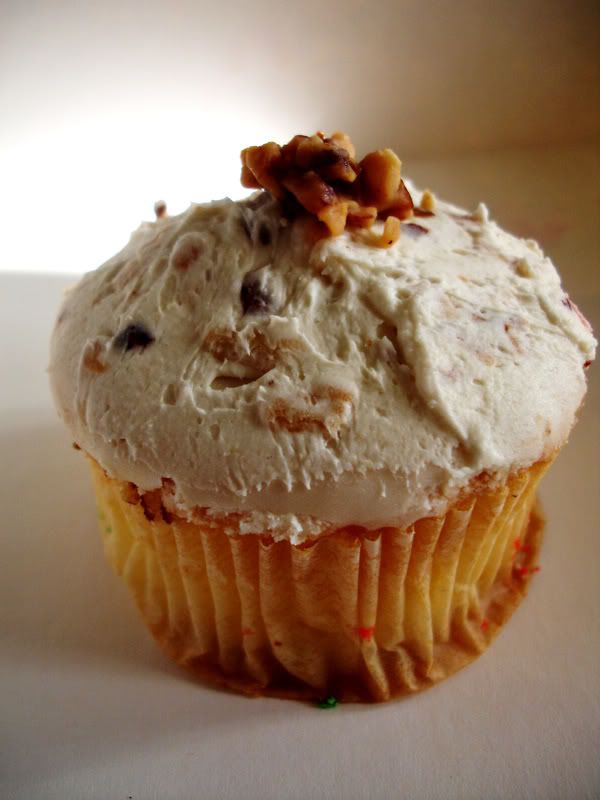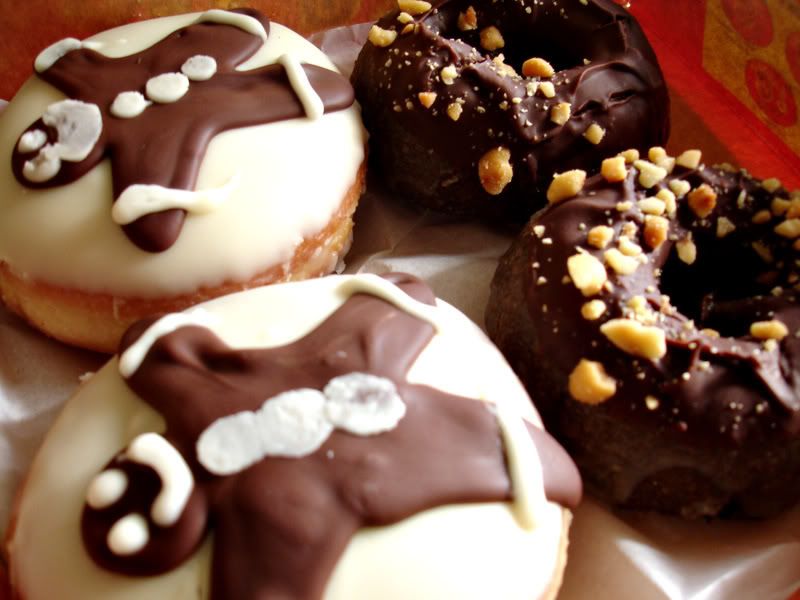 I had this for breakfast but I can't finish the whole cupcake because it was too sweet and my throat is already aching so I gave it to hubby instead. I need to drink more calamansi juice so that this won't lead to tonsillitis. I don't want to get tonsillitis this Christmas specially I need to pig out on sweet foods! hahahahah!
And oh about yesterdays shopping time? Will blog it later.